Sun Louvre is present to give more value to a space and occupancy because it can be applied to a variety of needs such as: Pregola, cafe, voids, canopy, pool, barn, work area, dry garden, gazebo, garage, hallway, vertical grille, and other architectural applications.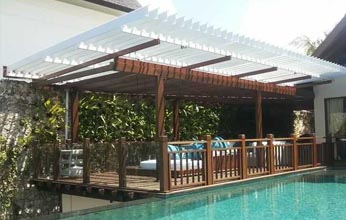 Address
Komp. Plaza Segi 8 Kav. A - 857
Raya Darmo Permai III
Surabaya - East Jawa | Indonesia

Telephone: +6231 731 3333

Email: marketing.sby@sunlouvre.com

Fax: +63 918 4084 694
Roofs Café
The selection of theme and style of the aluminum open-close roof of a cafe greatly affects the interior atmosphere of the cafe, which has an impact on the psychological state of the visitors who come.
Cafe is a form of informal restaurants that give priority to the presentation of a comfortable place to relax, rest and chat while enjoying a coffee or tea and other light dishes. building roof cafe try to use materials that can be fused with nature or open systems. Selection of theme and style is very influential in the interior atmosphere in the cafe is the psychological impact on visitors.
Themes and styles are presented, supported by elements such as interior lighting and materials used. Lighting techniques either natural or artificial light can create a certain mood in a room. While the use of natural or artificial material that matches the theme, not only bring satisfaction to view visually, but also practical function.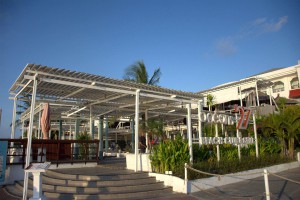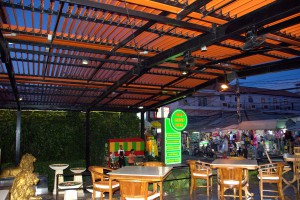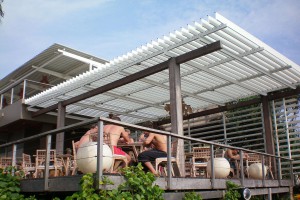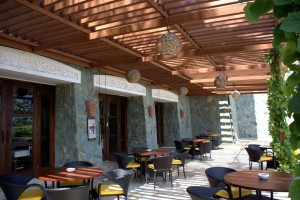 Excited to Work With Us? We Are Ready to Start