Sun Louvre is present to give more value to a space and occupancy because it can be applied to a variety of needs such as: Pregola, cafe, voids, canopy, pool, barn, work area, dry garden, gazebo, garage, hallway, vertical grille, and other architectural applications.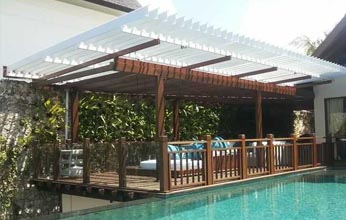 Address
Komp. Plaza Segi 8 Kav. A - 857
Raya Darmo Permai III
Surabaya - East Jawa | Indonesia

Telephone: +6231 731 3333

Email: marketing.sby@sunlouvre.com

Fax: +63 918 4084 694
Vertikal Sun Shading
Sun Louvre | Aluminum Sun Shade
Sun louvre can be applied in many areas, not just limited to Carport, Void, Drying Place, Terrace, Gazebo, but the roof of this type can be applied for Exterior Design.
Curtain function which is used to control the light in the room, can now be replaced by Sun louvre called Vertical or Vertical Sun Shading, to operate open the lid, you can use the system manually or motorized system using the remote control.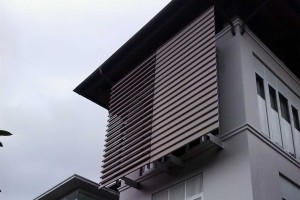 Excited to Work With Us? We Are Ready to Start